Post by JackpotMans on Jan 31, 2019 13:31:44 GMT -6
So I'm currently making a revision to an
aging story
I made some time ago. It was a resort called Agenaria that ages guests into senior citizens. The first guest showcased will be characters from Persona 4. This will be set after the events of the game. For those that do not know who they are, I'm starting with a short primer. The outfits in the pictures are what they will be wearing in the beginning. They will have elderly versions of these outfits post-aging.
Yu Narukami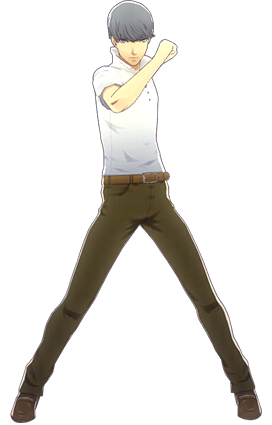 The leader of the group and the player character. Normally his personality is whatever the player decides, but in other media, he is a calm, somewhat emotionless guy that has a strong bond to his friends.
Yosuke Hanamura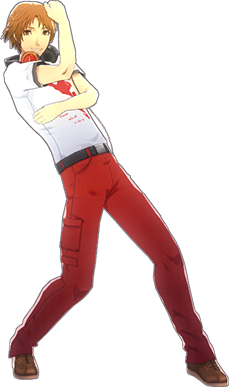 The second in command, so to speak. He is a clumsy guy who sometimes speaks without thinking. He also can be kind of a creep. Despite this, he has a strong sense of loyalty and can read emotions well
Chie Satonaka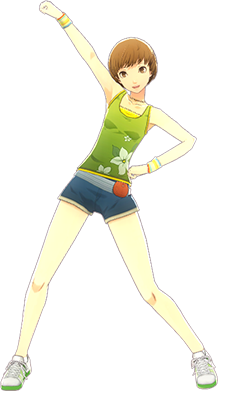 A tomboy that loves kung fu movies. An extrovert that is the upbeat one of the group. She strives to protect her friends. Has a close bond with Yukiko
Yukiko Amagi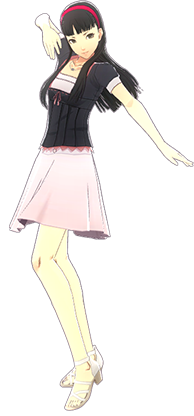 Initially introverted, she comes into her own thanks to Yu. Intelligent, but has moments on clumsiness. Prone to laughing fits. Enjoys scary stories. Is a horrible cook.
Kanji Tatsumi

A "tough guy" who has skills stereotypical to females (knitting, crafts, etc). Keeps a rough exterior to seem like a man, but eventually accepts his other half
Rise Kujikawa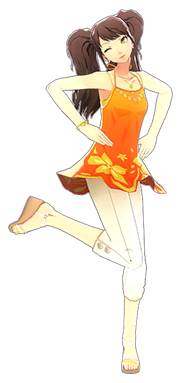 Famous Idol who is cheerful and promiscuous. Childish and has a competitive side. In love with Narukami.
Teddie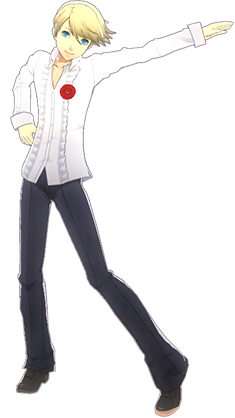 Former shadow (think of them as monsters) that gained human form. Childish by nature, he was oblivious to human terms. Also tries to be a flirt. Has great respect for Yu.
Naoto Shirogane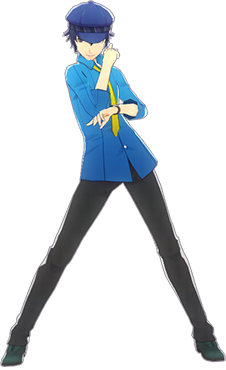 Child detective prodigy. Incredibly mature for her age. Generally the stoic one of the group, yet is shy when it comes to feminity.
The story is structured in a script style for ease of reading. The first chunk will be posted soon fingers crossed. Anyways, let me know what you think.