Post by chronoeclipse on Aug 31, 2020 16:17:10 GMT -6
Jack stands in front of the house in the early morning.
Jack:
"Hello all! Welcome back to day 4 of 'A Day In A Lifetime' the reality show where we take sexy young people and age em up into geezers as boring and annoying as your parents! It's Day 4 which is a bit of a different take from our normal routine. The ladies won't be struggling through a series of challenges that came so easy to them when they were young and fit but they will have some challenging moments today! I've trimmed my beard and put on this sweater my mum sent me last Christmas because today - is family day!
Cut to: Jack standing in the living room with the middle-aged contestants congregated in the background chatting around the couch area like a gossipy AARP book club.
Jack:
(To the camera) "That's right! It's that classic reality show episode where our contestants that have been cooped up on the show for so long (decades in our case!) get a brief reunion with their families that they miss so dearly! And have those tear-jerking emotional moments with their loved ones! But of course, with this show there's a twist or two or three! You've been hearing our cast talk about their children and they grew older and older - except those children don't actually exist! They are just false memories implanted during the aging process. So we've hired actors to play them! But not all of the ladies think they popped out babies in their 20s and 30s. So we have some special guest for our three 'childless contestants. But before we get into all of that let's check it with our ladies!
Cut to: A montage of footage from the first few days of Kaitlyn.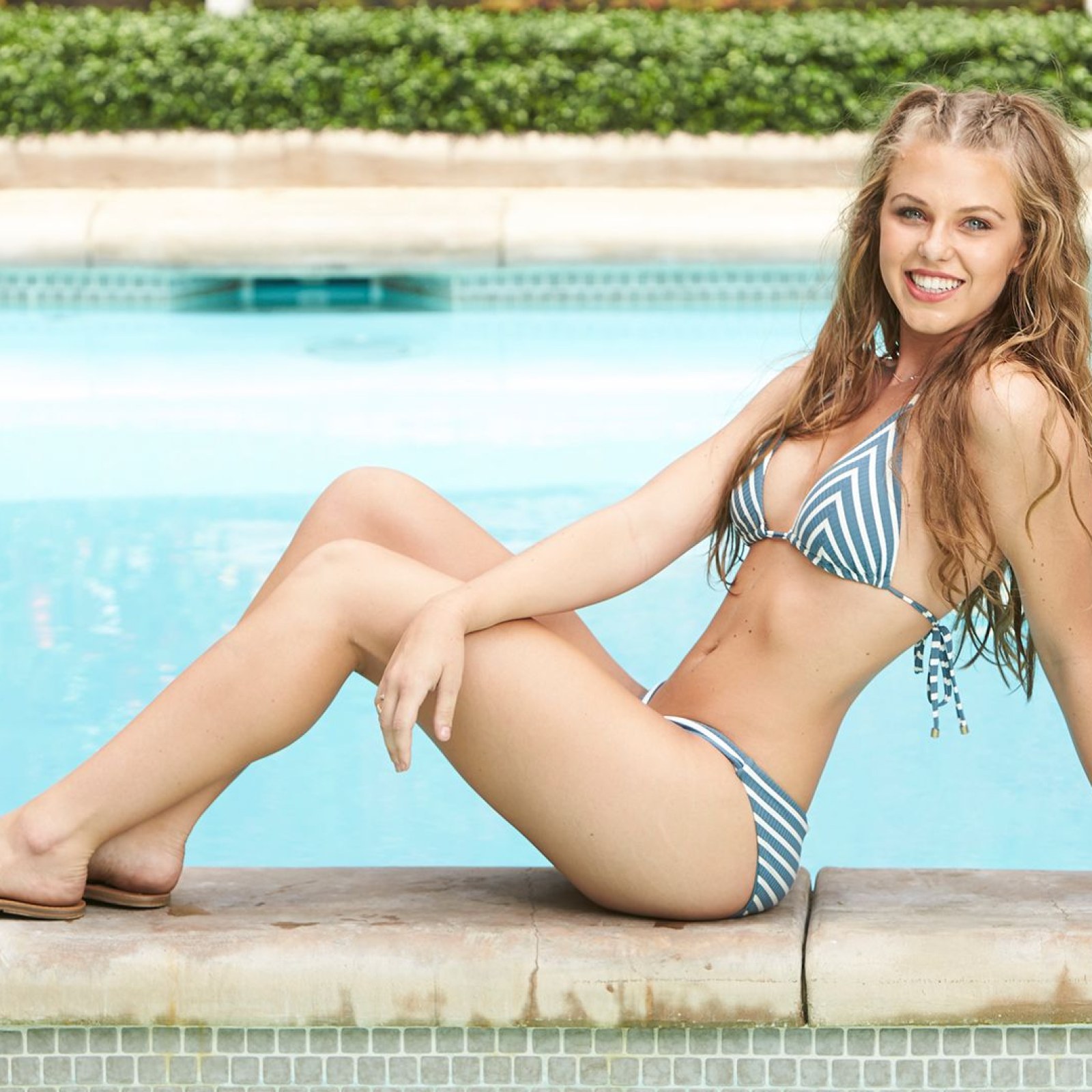 Jack:
(voice over) "Who could forget Kaitlyn on day one? The firsty college babe from East Texas that put the 'Ra' in Rancher's daughter!"
Jack:
(Voice over) "By day two she was all-woman in her 30s with a ranch of her own and totally owning her Texas cowgirl identity."
Jack:
(Voice over) "And yesterday saw her transition from Missy to Matron as she got us all hot with her straight-shooting take-charge attitude! Let's see what another decade has done to our favorite aging Annie Oakley!"
Cut to: Kaitlyn in her 50s sitting in the confessional room.
Kaitlyn:
"Hi Ya'll. I'm Kaitlyn, i'm a 52-year-old ranch owner from Jefferson Texas and I just have to say - i'm having loads of fun here on this show! I'm always tellin' the young pups on my ranch that I can do anything gals half my age can do and now i'm gettin' the chance to prove it! Just cause the horse gets a little gray in her mane doesn't mean she ain't worth the ride..." (Winks at the camera and does a gunshot motion with her hand towards Jack blowing the imaginary smoke from her finger)
Cut to: Jack back in the living room tugging at the collar of his sweater.
Jack:
"Woo! Okay moving on to Gabby!"
Cut to: A montage of footage of Gabby from the past few days.
Jack:
(Voice over) "When Gabby first entered the house on day one she was a cute, pixie-haired art student just out of her teens."
Jack:
(Voice over) "And then on day 2 we got to see the hip, bold 30-year-old counter-culture artist Gabby!"
Jack:
(Voice over) "But yesterday we got to see a very different side of her as a 40-year-old corny mom! Let's see if that trend continues to today!"
Cut to: 50-year-old Gabby putting on her glasses and smiling at the camera in the confessional room.
Gabby:
"Hola! That's Espanol for 'Hello, how are ya!" (laughs) "I just think if you kids are going to be rotting your brains watching the television it should at least be a little educational!... My name is Gabby, i'm a 50-year-old art teacher from Southern California and I'm just having a heck of a time here with my gal pals!" (Her hand shoots up to cover her mouth with alarm) "Oops! Are we allowed to say the H-word on here?"
Cut to: Jack in the living room.
Jack:
"Oh my! Get that lady a pair of mom jeans and tell her 'heck' is not a curse word!"
Cut to a montage of footage of Brooklyn from the past few days.
Jack:
(Voice over) "The youngest of the group, Brooklyn, started off the show as a trendy Gen-Z teenager."
Jack:
(Voice over) "And things only got better from there as she really...
came
into her own in her late 20s..."
Jack:
(Voice over) "But things started to go a little south for her yesterday as she became a rich high society wife pushing 40...Let's see how she does now that the kittens become a cougar..."
Cut to: Brooklyn looking very serious and intense sitting in the confessional room.
Brooklyn:
"Hello. I'm Brooklyn, i'm a 48-year-old marketing director and recent divorcee from sunny Los Angeles. Honestly, I don't think I belong with these other women. This show is all about showing how '50 is the new 20' or whatever and naturally the other cast members are all embarrassing soccer moms or ladies that are desperately trying to prove they aren't over the hill - but I still know what's cool! As the head of a major marketing firm, it's my job to stay on the pulse of what makes these spoiled Millenials tick! I have the marketing research to back it up! I know who Katy Perry and Lady Gaga are! You want to know why you're all sipping on White Claws? That was me!"
Cut to: Jack smirking in the living room.
Jack:
"Well her skin might be looser but her attitude never changes! Okay up next is Molly!"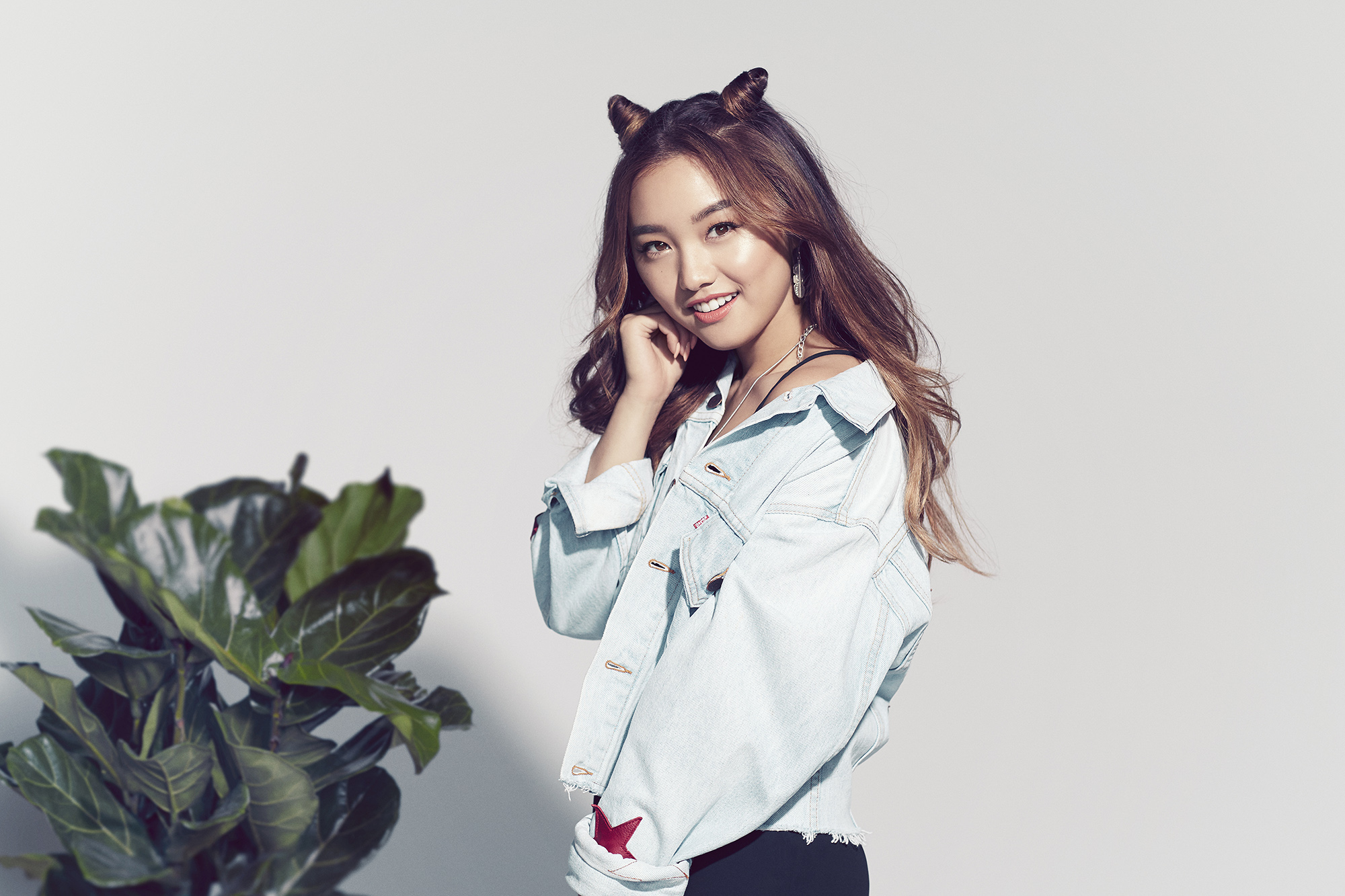 Jack:
(Voice over) "Here she is at the start of the show when she was a pretty, quirky, 21-year-old."
Jack:
(Voice over) "And here she is in her 30s, still pretty, still quirky looking basically the same..."
Jack:
(Voice over) "But by her 40s... nope, she still looks essentially like she hasn't aged a day. Well then let's see if that changes when she's in her 50s..."
Cut to: Molly sitting with good posture smiling into the camera.
Molly:
"Greetings. My name is Molly and i'm the director of a large animal rights organization. It's not polite to ask a woman her age but if you must know... i'm 51-years-old. Which would make me 9 in dog years, 5 in rabbit years, 15 in horse years, 30 in elephant years and 153 in the years of my dear friend Myrtle here." (She pats the shell of the tortoise on her lap. Someone says something to her off camera.) "No I don't know or care what that would make me in cat years. I will respect cats when they have the sense and decency to respect me!"
cut to: Jack back in the living room.
Jack:
"Aaaaand she basically still looks like she's in her 20s! God, she's nearly my mums age and she looks younger than I do! Well, someone who's having the opposite experience to that is our resident red-head Jen!"
Cut to a montage of footage of Jennifer from the past several days.
Jack:
(Voice over) "She started the show as a super-sexy, super-bendy, young fresh-faced cheerleader."
Jack:
(Voice over) "But by day two had already retired from professional cheerleading and had to turn to coaching high schoolers!"
Jack:
(Voice over) "And by yesterday she was a frumpy, boozy, has-been lamenting the flab on her middle-aged body! But it's only downhill from here honey... because here comes your 50s!"
Cut to: Jennifer sitting casually in the confessional room. Her freckled muffin top oozing out from under her halter.
Jennifer:
"Hey, it's me! Jennifah! I'm a 53-year-old cafeteria workah from Boston Massachusetts. Well, I live in Swampscott but nobody outside a' the Bay area knows where the fuck Swampscott is. Anyway, you like my outfit? I decided to dress like all the young girls at my school do in honor of this show makin' me feel wicked young again! You know I use to be a cheerleadah when I was youngah? Oh I had a tight little ass! You would've loved it! It just wouldn't quite! Now I look at it growing biggah and biggah in the mirror and i'm like 'Please god! Make it quite!'" (She folds her hands like she's praying to god and does a wheezing laugh.) "Hey can I smoke in here? No? Fair 'nuff. Anyhoo, I used to teach cheerleadin' too but my knees aren't doin' too good anymore so I had to quit that but I loved bein' around all the kiddies. They keep me young ya know? They were tellin' me about one of them new singers the other day? Oh what was her name - Tanner... Tamara... Oh Taylor! Taylor Shift!... You ever heard of her? All the kids love her!... Yeah so now i'm a lunch lady. But you should have seen me back in my heyday! You'd get a bonah just from watchin' me do a cartwheel..."
Cut to: Jack looking wide-eyed in the living room.
Jack:
"Woof. Yikes, hopefully when this is all said and done Jennifer can watch these episode and I don't know? Try and prevent her future? Is that a thing they can do? Anyway next up is our production assistant Preston's favorite cast member - Haley!"
Cut to a montage of footage of Haley from the past few days.
Jack:
(Voice over) "When we first met Haley she was cool counter-culture cosplayer with piercings and dyed hair!"
Jack:
(Voice over) "In her 30s she got more sophisticated but no less cool and sexy!"
Jack:
(Voice over) "But yesterday, despite her dyed hair, piercings and tattoos she went full PTA mom and lost touch with her former generation! Let's see what another decade has done to our hot hipster cosplay enthusiast..."
Cut to: Haley sitting in a modest skirt and cardigan. Her tattoos are all covered up and most of her piercings are hidden as well.
Haley:
"Hello! My name's Haley, i'm a film critic for the Chapel Hill Gazette and i'm 50! 50-years-old!... Remember that bit? From Saturday Night Live? You know, I met Molly Shannon once at a press event. Nice girl! Very funny! Oh this show has been a lot of fun so far. You all have me doing all this wacky nonsense that a gal my age has no business attempting! But I guess that's the point right?" (A person off-camera asks her a question) "Did I have a lip piercing? Oh my! Back in the day! I was a really wild child back then. I would stay up all night going to concerts and dressing up in just the craziest outfits. But you know, it had some meaning behind it. We were trying to say something back then - not like the young people nowadays that get this crazy thing or that. What are they trying to say? You know? Anyway, i'll hop off my soapbox."
Cut to: Jack in the living room facepalming.
Jack:
"You know, I have to think that if there younger selves could hear them saying something of these things they'd slap themselves... Now last but not least we have our oldest current cast member - Alana!"
Cut to a montage of Alana from the past few days.
Jack:
(Voice over) "Alana started off a young plus-sized fitness model, showing other young women that curvy could mean sexy!"
Jack:
(Voice over) "And on day 2 she became even curvier!"
Jack:
(Voice over) "And yesterday she was downright thicc! But also - saggy! Let's watch that
downward
trend continue into her 50s..."
Cut to: Alana standing in business attire and glasses, primping her salt and pepper hair.
Alana:
"Hello all... I'm Alana. I'm a 55-year-old Health and Wellness expert from... oh all over! And let me just start off by saying that THIS. SHOW. GET'S IT!" (She claps to emphasize her words) "It's like I say in my book: 'Top of the Hill, Not Over It', Life begins at 50! I see my beautiful menopausal sisters on here being active, being creative, owning their bodies and letting the natural sexiness that comes with being a mature woman to shine through! I heard two of my fellow
'Fiddies'... that's slang for women in their 50s... I heard two of these womens went and had a threesome last night with a man more than half their age! And I'm like 'Get it on with your bad selfs, hot mamas!" (She laughs and someone off camera asks her a question, she demures) "I'm not one to kiss and tell but regarding a certain beautiful greying goddess that also happens to be an elementary school art teacher... well, let's just say we were continuing the shows theme of doing stuff you'd only expect college girls to get up to..." (She tilts her head back and gives a big laugh.)
Cut to: Jack grinning at the camera.
Jack:
"She's a big gal but she knows how to hold it!... Anyway you can probably tell that the ladies have memories of being here the last four days and getting up to all of the things that happened yesterday, except the don't remember even being younger than their current age since being on the show! Glorious right? So stick around because after this brief message from our sponsors we'll be bringing in these ladies "families" and seeing what craziness comes of it! Here on A Day in A Lifetime!"