Post by kappa on Nov 30, 2019 21:57:59 GMT -6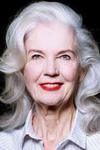 Kappa sits on a brown leather couch, wearing blue pajama pants with a white star on the left thigh and a grey marvel t-shirt, a bucket of fried chicken in her lap, chewing at a drumstick as Kara Zor-El, naked and on a green throw rug dead center of the devilish turtle, is eating out the ass of Barbara Gordon.
Her red hair dulling with every lick, her tits sagging lower and lower to the floor, a muffin top ever so slowly forming, with cellulite popping up all over her thickening legs and expanding rear.
"First off, I'm glad you liked the story." Kappa thanks timewarpee as Kara's twisting tongue sets Barbara straight into menopause.
Sweat forming on her lightly wrinkled skin, with age spotted hands, she fans herself to no avail, in a state of pleasure and discomfort with Kara's slender arms now wrapped around her widened hips.
"But the thing is... well, I don't really consider myself a writer. Writers tell stories, writers have something to say, they get inspired, they grow. Me? I'm just messing around." Kappa admits.
"Faster!" Barbara begs with a now hoarse, mature tone. Streaks of white invade her locks, crow's feet claw at her dimming greens, and her neck begins to Turkey as her muffin top gets closer and closer to a pot belly!
"I mess around cause it's fun, ya know. But it doesn't always stay fun. I get bored pretty easy!"
Kappa wipes off the grease from her cheek, taking note that Barbara's hear is starting to get very, very grey, and her knees, a swollen mess, are getting close to giving out. A combination of her newly acquired weight and decaying cartilage.
Licking her lips, Kappa giggles at the scene.
"And also, my mood can change. Sometimes, all I wanna do is write about tossing salad, or a Fan Fic, or food... okay, I always wanna write about food! But my point is, I'm fickle!"
A loud clunk to the ground, an elderly woman, plump as a Christmas ham, wheezes with a sense of satisfaction on her heavily wrinkled face.
"You bitch!" Kara yells out at Kappa.
Kappa points left.
"Go to the bathroom and shove my comb up your pussy."
Kara complies, worried she'll age sixty years after an orgasm too!
"Anyways, I'm sorry I don't exactly have a good track record for finishing a story. I'll try... but I'm just lazy at heart."